HOW IT ALL STARTED:
Solaris Technologies was not created over night, however; the idea did originate one fine day. Shehryar Ali had been living in Los Angeles for a while when his housemate, Sami, had to declare bankruptcy and leave the apartment. Sami's company had failed to generate profits that the company had initially anticipated, due to the failure to reach the right audience. This seemed like an unexpected turn of events to Shehryar who believed that his house mate's product was actually unique in its working and provided value to the customers. Shehryar was faced with an issue so mundane for Los Angeles, however; so new for him who had, till this point, been so preoccupied with surviving in the cut throat world of technology that he had never gotten time to ponder upon the issue around him that needed to be addressed.
Shehryar Ali couldn't get the recent event out of his head and started to learn more about the issues that lead up to homelessness for people. He would spend multiple hours each day, trying to get to the root of the issue and weeding out the problem before it could nurture into a full grown problem. That is when Shehryar got the superb idea to start something pristine, a company that would help people to establish themselves and pull themselves out of the quicksand called poverty by utilizing the best weapon in the hands of human beings: technology.
He talked to a few like-minded people, who had either faced this issue themselves or witnessed it first-hand. With a handful of people on his team, who were driven towards a single goal, Shehryar started to work tirelessly on building the foundation of a company that serves those who partnered with the team. The idea was grant and the work was not easy. It required dedication and persistence. Burning the candle at both ends, many couldn't survive putting the company above their life and many others couldn't be content in a life without higher purpose.
Shehryar invested every ounce of energy in his body to get this company up and running; going over each detail and making sure that no aspect of the work was overlooked or completed without diligent attention to detail. After months of cumbersome work, numerous revisions, sleepless nights, running around Los Angeles in the scorching heat and surviving on 10 minute power naps, the company was ready to be launched. At this point, it was time to think of a name; something that would convey what the company had to offer and depict the company's purpose of being. After many missed trials, a name stood out from the ocean of possibilities; a name that was a story in itself. Solaris Technologies. A sun, providing energy to others to help them nourish into their full potential.
The company was ready to be launched and create a ripple effect so large that it shakes the very foundation of the IT industry with its grand vision.
WHO WE ARE:
Solaris Technologies is an amalgamation of client's website developer, designer, marketer and top-notch quality work all bundled together in a coherent and transparent package. A brand that will provide a solution to all your technical problems. With continuous updates to the project status and the ability to work with clients as closely as possible, clients are promised a unique solution to take their business to the next level. Over 15 years of experience, profound tech knowledge coupled with business understanding is what allows Solaris Technologies to create one of a kind solutions that drive enterprises, their employees, and their customers every day. Their team is a long standing one! Together, the team has seen many highs and overcome many lows, constantly progressing towards better results, and more productive means of reaching the final products. If anything, Solaris Technologies is glad to have faced hurdles as these barriers are exactly the pressure that polished the company into a gem that it is today. Solaris Technologies has more than a decade of experience in coding, designing, developing, marketing, and building the online presence of brands across the globe. Throughout this time, the company has not only excelled in the work that they were doing but also expanded their domain of expertise to become the one solution stop for all the IT related problems.
So what is it that Solaris Technologies really does? Solaris Technologies molds their client's dreams, ideas, wishes, and concepts into smoothly running websites, applications, and custom software, all the while handling their digital marketing requirements. Covering all possible requirements and catering to their client's vision at every step of the way including requirement gathering, prototype design, front-end and back-end development, quality assurance, deployment and maintenance. A tech cave for all of your product requirements!
With no domain untapped and no scope of work too big or small. Solaris Technologies introduces itself as a wide group of like-minded people providing superior software related services to their clients. Driven by the success of their client's and helping companies take their organizations to the next level by becoming the best in their field. Passionate for achieving the best while empowering each other as a team is the guiding principle for the company.
A technical tribe.
Soon after being established, the company started to acquire a large clientele. Word spread quickly about the quality of work, ethical selling that was previously foreign to the industry and professionalism that they were delivering. Solaris Technologies kept improving on their skills and received ISO quality certifications. It wasn't long before the company was the cynosure of all eyes. Although, it was the client's success that motivated and drove Solaris Technologies towards doing better every day and perfecting their skill, the work done by the company was recognized by different platforms that added to the testimonial of the company's work ethic.
Solaris Technologies received many awards over the years which further helped strengthen the trust of potential clients in the brand. Shehryar believed that if companies are entrusting Solaris Technologies with their valued work and time, it is an obligation to provide cutting edge solutions and work on the client's project like it was their own. The company was now providing the nation's leading web development services and they had on board award winning web designers with a well-recognized and keen aesthetic sense. Some of the awards won by the company are:
Best CSS Award.
Webby Award.
FWA Award.
Top Rated on Upwork.
CSS Design Award.
Top 2% Globally on Freelancer.
Working on a cluster of projects and choosing to work with only a numbered amount of organizations at a time, to ensure that the client receives their 100% attention, 100% effort, and 100% expertise. Compromising on quality is out of the question; the company is focused on delivering work that will stand out in an ocean of products; making it near impossible for the targeted audience to ignore the services being provided. Solaris Technologies takes on projects that they believe in; displaying their experience in the work that they provide. The company believes that their customer's feedback and success is all the recognition that they truly need; it is the award that brings massive inducement for the team. This is turn drives the company to work assiduously for each and every client. It's their ability to explore new technologies and to design best fit solutions that has their clients ready to recommend them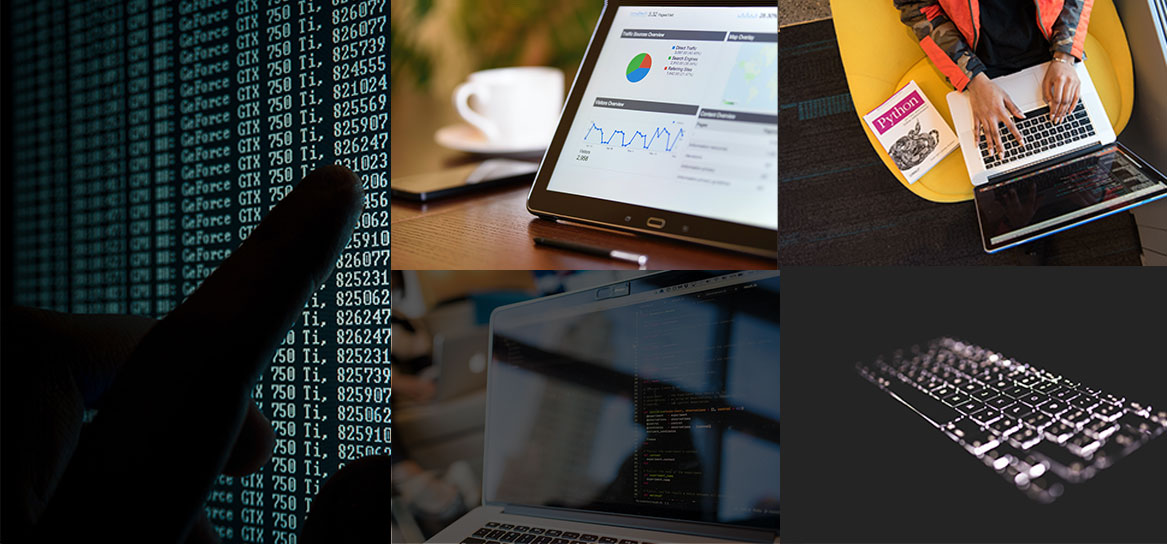 OUR STANDARDS
Solaris Technologies believes to be its own competition. Always striving to be better than yesterday; more polished, more driven, more technically advanced, and more ahead of its time. A multi-dimensional company; providing a unique advantage to their clients.
Solaris Technologies strives to achieve for its clients what it expects to achieve for itself: nothing but the best! As the company was built on the foundation of perfecting work to help others flourish in their niche: if they take up a project, rest assured that they will deliver exemplary outcomes. Solaris Technologies stays true to its name by providing unblemished work day in and day out; working on each brand with zest and designing impeccable outcomes which provide the fuel needed to ignite the engine of their client's company. On a journey to deliver what is promised and add unexpected value to the client's business; Solaris technologies is not just a company, it's a brand.
When you buy from a brand, you do not need to worry about consistency in quality, or worry about getting the best that the market has to offer, you can rest assured that you are getting every pennies worth in the product. If you decide to place your trust in Solaris Technologies, they will reciprocate with unmatched outcomes that exceed your expectations. Solaris Technologies is for the business owners looking to start, to grow, to expand, and to excel. With a brand image of integrity, honesty, and timeless finesse in work, clients always hear the truth regarding what the company can do and which route will benefit their products most. Solaris Technologies does not prefer making top dollar over a satisfied customer. The customer's success is essential for Solaris Technologies as they believe that they are not simply signing a client, they are welcoming these organizations into their family. This attitude is exactly the reason why clients are always willing to recommend the company and they return to Solaris Technologies every time they have any new project that they wish to work on. Being true to one's clients is not simply a play of words for Solaris Technologies; they will point you in the right direction and guide you through out your journey to ensure that you get the most efficient product delivered to you on time and on budget.
Solaris Technologies takes great pride in the fact that they have a 100% completion rate. They never leave a project on a cliffhanger. Staying true their word by seeing to it that your project reaches its end result without deviating from the vision that the client has in their mind for the company. Solaris Technologies will ensure that when their clients take up a project with them, they are not pushed into a route that best suits Solaris Technologies or matches their technical expertise; they will understand the unique needs of every client and deliver solutions that the client will benefit from, that too by taking the most cost effective route. If they say "we can do it for you", they will deliver it. For Solaris Technologies, integrity is the pillar of strong relationships with customers while gaining their confidence. Helping clients reach their fullest potential. This is why they do what they do.
OUR PROCESS
Solaris Technologies has a reputation of listening to their client's business ideas; the goals they want to achieve, the customers they want to attract, and the image they want to portray as a brand. The company believes that the biggest issue with communication is the illusion that it has already taken place. Nothing is left undiscussed with the client and every little detail is noted down by the Business Analyst to ensure that even the minutest detail along with all the elements are accounted for and no detail gets lost in conversation. The company values its clients, always providing the company's input to clients and lets the client know about all the possible routes that can be explored during their partnership. No information is concealed from the client. All the possibilities are unveiled so the client has full control of the direction that the project will head into. Solaris Technologies does not like to overpower the ideas of the client, instead the company tries to head the project by being true to the ideas of the client. The client is never left in the shadows; all the doors are opened for the client so that the client does not feel blindsided about alternate options. The solutions provided in return are tailor-made to portray the client's vision. This is the process that has made Solaris Technologies stand out from the crowd: caring about the client's immediate needs and their long-term goals.
Integrity is the building block that Solaris Technologies uses to create trust. The company wants their clients to feel confident in the work that is being provided to them; they aim to ensure that the client feels confident in the fact that the company is the right fit for them and is providing them with the top of the line work quality. If Solaris Technologies feels that they will only be able to provide an average quality to their clients, they prefer not to take any such projects. Solaris Technologies stays true to their brand image and their integrity in work has always helped clients blindly trust the process. Solaris Technologies believes in coming up with original ideas, creating products to bring these ideas into reality, and turning these products into digital work that is both innovative and measurable.
Ensuring that the project depicts the client's story is no easy task. However, with years of experience and unmatched expertise, Solaris Technologies designs creative solutions for their partners, keeping the client's vision in mind and aligns the product with the latest trends: driving innovations that help the clients stay ahead of the curve. If the process of work at Solaris Technologies had to be summarized, it could be said that they believe in never settling for less and using advanced technologies for product development. Whether it is a website, an app, a creative strategy, a custom design or a piece of writing, it is developed after thorough research using advanced tools and technologies. Ensuring the delivery of content that engages audiences, increases awareness, and generates conversion. Bringing forward strategy, engineering, design and data to help organizations become resilient; so they can take control of their futures. The designers sit with the business analysts to go over each and every detail of the project, picking at the nooks and crannies as the company simply will not compromise on the quality of finesse that their work is known for; understanding the requirements of the client, the brand image and devising a framework that is flawlessly aligned with the desires of the client. Solaris Technologies actively addresses the modern world's fast changing needs: finding new ways of working efficiently by utilizing technologies.
The process is well sorted out; outlined and marked with meticulous attention to detail so that the end product can display the exquisite uniqueness of a Solaris Technology product that sets each client's work apart from the rest of the work available in the market. Bringing forward strategy, engineering, design and data to help organizations become resilient; so they can take control of their futures. The client is involved throughout the process of building the product. The client is asked to review the product at every step to ensure that the company is on the same page as the client and the product does not side line from the clients vision. Multiple alterations are done until the design, the functionalities, and the end result, as a whole, screams of perfection and manifests a true image of the clients company and consequentially, the expertise of Solaris Technologies. Solaris Technologies becomes dedicated partners with organizations. Which means they won't finish a project until both Solaris Technologies, and the organization, are 100% content with the end product. They take on projects that matter, because they believe in quality over quantity. Every project is treated with the same protocol, no matter how big or small the scope of work is. Well researched work combined with their technical expertise: the solutions that they deliver yield advantages in the fast-paced, internet-facing, and hybrid corporate environments.
OUR TEAM:
Solaris Technologies invests a cumbersome amount of time and resources in finding the right people to join the team. Hiring an employee is never seen as a mundane task in this organization and the list of potential candidates is filtered thoroughly; passing through multiple screenings and various levels of testing. Solaris Technologies has maintained its brand image and work quality by making sure that the people that join the team understand the higher purpose behind working with this company. Everyone that works for Solaris Technologies is riding the same train that is heading towards a unified end destination. All the employees at Solaris Technologies are unique, different from each other, and multitalented; with immense expertise in their respective fields which in turn translates into versatile work and all rounded projects that can cater efficiently to the needs and requirements of their target audiences. This provides our clients with a motivated team of highly innovative professionals which are focused on providing persistent results that work as a staircase; helping our clients to rise in the highly competitive market.
Solaris Technologies believes in teamwork, functioning in synchronization like the working parts of a machine, and every project is developed by fully utilizing the expertise of concerned resources. The team is viewed as the backbone of the company and every team member is viewed as an essential disk that is needed to keep the company from collapsing. Like clockwork, the entire team works in a flawless sync which helps the company move forward with a momentum which is unseen in most companies. The team members are the biggest asset of Solaris Technologies as they are the drivers of the company's vision and uphold the company's goal by moving towards the higher purpose of Solaris Technologies; providing energy to others to help them nourish into their full potential.  The company takes feedback from its team before it releases the project to the customer to ensure that the project portrays the client's vision to the different potential customers who come from different ethnicities and backgrounds.
Solaris Technologies believes that unmatched quality work can only be delivered if you have motivated employees. It is safe to say that Solaris Technologies is a racism free company; people are accessed on their skills, their attitudes and their work ethics only. There is no discrimination on the basis of color, ethnicity, appearance, gender, or background. The company hosts an almost equal number of female and male employees. That is not where Solaris Technologies stops. The company proudly claims that people from all walks of life have been welcomed with open arms into the company. It is only the expertise of the team members that has invited them into the company, and their drive to work for something greater than themselves that keeps them from leaving. Every person is greeted in the company if they bring their uniqueness with them and help the company strive towards betterment and constant forward momentum while working in unison with other team members. The team members at Solaris Technologies view themselves as pieces of a puzzle; every piece has its own unique importance and cannot be replaced by any other piece. It is this positive mindset of the team that keeps any office politics at bay as every person understands how the other team member has an equally important role to play in the company and every person must excel in their domain to achieve the flawless end product that Solaris Technologies aims to achieve with every client and every project. The company is always finding new ways to keep the team motivated and driven, as the company believes that work excellence can only be achieved through positively driven innovators.
OUR PRODUCTS:
Solaris Technologies is an ever evolving brand; polishing their current talent, investing in the growth of their team member's skill set, and expanding the domains of their expertise over time to use the latest technologies and tool to present their clients with the latest products and services. On a journey to always bring the best products to the market and allowing the quality of their work speak louder than any words. Shehryar has always been fond of saying that the job is not complete until the product is working for you instead of you working for the product. This is the mindset that drives every project in the company; creating products that help the client and ease their way up the success ladder instead of adding to their work load and making it harder for them to manage their company. Solaris Technologies brings forward strategy, engineering, design and data to help organizations become resilient; so they can take control of their futures.
Solaris Technologies actively addresses today's changing needs: finding new ways of working efficiently by utilizing technologies. They function by identifying the consumer's attributes, to create marketing strategies that they believe will be of interest to customers. For Solaris Technologies, the client's success is of the utmost importance. The company aims to see each product through, which is why they have managed to maintain a 100% completion rate on all platforms that they work on. The company doesn't stop its work when the product has reached completion. They understands that even an exceptional product can fail in this cut throat market if it does not reach the right target audience. Which is why the company helps organizations market their products in this hybrid environment where work is done both online and offline. With the latest tools available in the market, Solaris Technologies will help its partners to increase their visibility and promote their unique content in all the major digital websites. Solaris Technologies has satisfied various clients with their unmatched quality work across the globe and they have been appreciated by utilizing their prompt website ranking strategies, instant yet persistent results and unmatched determination to go beyond the client's expectations.
A skilled player who never goes out into the field is just as useful to the game as a man who doesn't understand it. Their social media strategic management is designed to grow the client's brand along with its online presence. Solaris Technologies supports the client's brand, establishes trust and creates relationships with potential online buyers. This is essential in the success of a particular product or service as one cannot rely on the merits of the product alone to "sell itself".
The company's digital marketing services are designed to grow your brand's online presence and maintain a consistent audience flow to help the project excel smoothly over time. Solaris Technologies helps organization to set the right foundations for their company by establishing trust and building relationships with potential buyers: launching the project towards success with an accelerated speed. The benefits of using digital marketing services consist of increased awareness, website traffic and lead generation. The company has assisted many brands in out stretching their full potential by aiding these companies to reach the right audience and targeting the crowd that would be most interested in the products and services being provided.
Solaris Technologies is recognized for their unique services; providing a solution to all and any software concerns without compromising on the standard that resonates with their brand image. When working with clients who want to be assisted in digital marketing, Solaris Technologies provides certain additional benefits which include, but are not limited to, influenced Google rankings, blog promotions, reputation management to ensure that the clients have a steady image of what the company stands for, and customer service to current and potential customers. The company works in-depth on each project; rushed decisions is a phrase that is missing from the Solaris Technologies' dictionary. Nothing is done in the spur of the moment; the entire process is mapped out and a tactful strategy is created before implementation so that there are no loop holes that are over looked and there are no short comings in the plan of action. Delivering the right content to the right audience at the right time starts with an integrated content strategy.
It almost sounds surreal how much Solaris Technologies has to offer, however, upon reading what their previous clients have to say about them, it becomes apparent that the company is not all words and no action. They say what they can deliver and they provide what they claim. Solaris Technologies has a 100% rating on all platforms that it functions on which is proof of their work quality. The reviews received by the company tell the clients side of the story and sheds light on how true the company actually has been to their word, fulfilling their promise of excellence. These testimonials have helped strengthened the image of Solaris technologies that the company has worked tirelessly to achieve. Their statistics serve as a testimony in themselves, which are enough proof for potential clients to want to join hands and partner with Solaris Technologies for their next project.
Once the projects are completed, Solaris technologies does not simply receive their pay and turn their backs on their clients. When they claim to treat each client like a part of the family, they stay true to their word; the company offers 30 day free bug fixing on all and any services/ products that were developed for the client. This is a bold step to build trust with their clients and make them realize that they are catered to. It also helps customers start their work without having to worry about any glitches or lags that might occur when the product is up and running. Solaris Technologies is not focused on attaining a large amount of new work, rather the company focuses on making sure that the work that they are providing is able to fulfill its purpose and exceed the expectations of the client. Solaris Technologies nurtures the client's project until it reaches full bloom.
When organizations sign Solaris Technologies to work on their products, applications, software, and websites, or a piece of writing, they are not just partnering with a software company, they have access to a team of professionals; experts in development, top of the line business solutions, innovative online marketing strategies, cloud services, ecommerce platforms, and technical support. After going through multilayered screening, the team at Solaris Technologies is made up of top of the line professionals who have a firm grip over their areas of expertise and a mindset of constant growth, which keeps them from becoming stagnant. The team is always growing through a phase of constant growth and improvement which is later translated into exceptional work for the clients. Everyone wants the best of the best for their company which is precisely the reason behind the popularity that Solaris Technologies has maintained over the years.
Solaris Technologies considers itself a 360 degree partner. Clients can work with the company on a day to day basis if that is what the client requires. The company does not shun any work as too small or too hectic. On the flip side, Solaris Technologies becomes jocund when approached with a client that presents a set of unique requirements. Such a project is never frowned upon, rather approached as a challenge that accelerates the team's motivation to prove themselves in this fast growing technical industry. Taking on thought-provoking projects that challenge the team creatively and make them go the extra mile is what Solaris Technologies considers a way of life. The team has immense experience in completing tasks that were deemed impossible. At Solaris Technologies, every person is eager to be the genie in the lamp that makes the clients every wish come to life. Nothing gives the company greater joy than to see their clients make it in the world and benefit from their partnership with Solaris Technologies.
WHERE WE ARE
Solaris Technologies believes that success is a three-fold phenomenon: for the clients, for the client's customers and the communities they influence. In the end of the day, what sets Solaris apart from all other software companies is not only their excellence in work but also their hunger for a bigger purpose. Every effort is intended to create a better today for companies that have struggled to reach their full potential. The company is good at envisioning the goals of companies that they work with and being their hand of help that pulls their project out from a crowd and assists them to stand tall in the limelight. This in turn helps the client's customers to access services that they require with more ease and efficiency. Solaris Technologies has never shied away from giving to the community.
Solaris Technologies is a fully integrated global agency, which provides innovative solutions for its clients. A hub of dreamers and doers who prove that the two aren't mutually exclusive. The company is happiest when they're innovating, and fanatically dedicated to their craft. Solaris Technologies is known for challenging the way convention dictates. Their work often incorporates everything from live action, animation and sound design to coded particle systems and complex 3D engines. If it is possible, Solaris can do it. At Solaris Technologies, they believe that almost all of the problems faced at work can be solved by technology. This allows their partners to concentrate on what matters the most; their business. Let's make one thing clear, Solaris Technologies is by no means a 'jack of all trades' shop, everything that the company has to offer, the company excels in. Everyone who walks through their door has both an appreciation for creative art and code.
What started as one man's vision has grown into a company that is a force to reckon with. When asked about his views on the journey from the very beginning to the present day, Shehryar claims that if he had to rewrite the past, he would go through the entire process again, without changing a single detail or a chain of events, as it is exactly these hurdles, these barriers, these changing requirements of the tech world, and this amazing team of self-driven innovative team members that have brought the company where it currently resides. With well calculated timing, endless research, implementation of the most effective and up to date skills, tools and technologies, perseverance in the toughest of times, and over a decade of constantly scrutinizing ones work to positively affect the outcomes has helped Solaris Technologies receive the well-deserved status that it holds in the software and IT industry.
FEATURED POSTS