For almost 20 years, my work has shaped the structures and technologies that have built and continue to build the future. As a specialist in web design and development, UI and UX design, custom software development and app and game design and development, I am proud to offer a wide range of solutions and services that enable businesses to continue to pursue innovation and growth.
Who are the top three clients I have worked with? Harvard, Microsoft and NASA.
If you need help with any of these problems, you should definitely read the rest of my profile:
Are you working on a website that has become slow, has a high bounce rate, is not optimal for mobile or simply doesn't represent you as a business anymore?
Do you need help with building a product or site that feels like it belongs in the 21st Century and experiences increase sales through an improved user experience?
Are you trying to develop an app that can compete with the hundreds that are created every day, that has the latest innovations and seamless design?
Do you have an awesome idea for a game but less of an idea of how to build it?
To sum it up: I provide clients with the latest in design and development and, having spent 20 years working with industry leaders, specialise in a number of connected areas.
A bit more about my story:
I began working within web and custom software development and design 18 years ago and I have worked for a number of top companies. Since the point at which I started, I estimate that I have successfully completed over 400 projects. I've actually been designing and developing websites and software since before iPhones even existed which is pretty crazy! Of course, in the last 12 years, my work has also encompassed app and game design/development too and, in that time, I have been excited to be a part of massive innovations, especially those in AI and augmented reality.
To rewind a little bit, I have been passionate about development engineering since I was very young. I pursued this path through my education and I have a BSC Hons and a Master's in Software Engineering. I will complete my PhD in Machine Learning in Cyber Security Commercial products in a few years because I am committed to always learning and staying at the top of my game.
The thing is, I know that there are a lot of developers and designers out there, all of them telling you why you need to hire them. Here's why I stand out… I know extensively, not only the theories behind the craft of design and development nor the experience of a few projects here and there, but the technicalities involved at every single stage across a range of related fields. I have completed so many projects that I know all the services that I offer completely inside and out, I know how they all interconnect and which processes work best. Fundamentally, I how to best optimise my work to enable businesses and brands to continue to create, improve and innovate.
Even further than this, it has been my long-standing ambition as well as a proven ability of mine to re-imagine and re-construct the ways people interact with tech. It is this that has led to opportunities to work with some of the biggest names. However, it is my ability to combine this with a true passion and dedication for design and development that has allowed me to become a long-term partner to so many businesses. My clients don't have to go anywhere else because I provide the solution to any problem that could arise.
Having created and run two of my own successful start-ups, I understand how it feels to place trust in an employee. I'm not asking you to trust me right away, but just to carry on reading…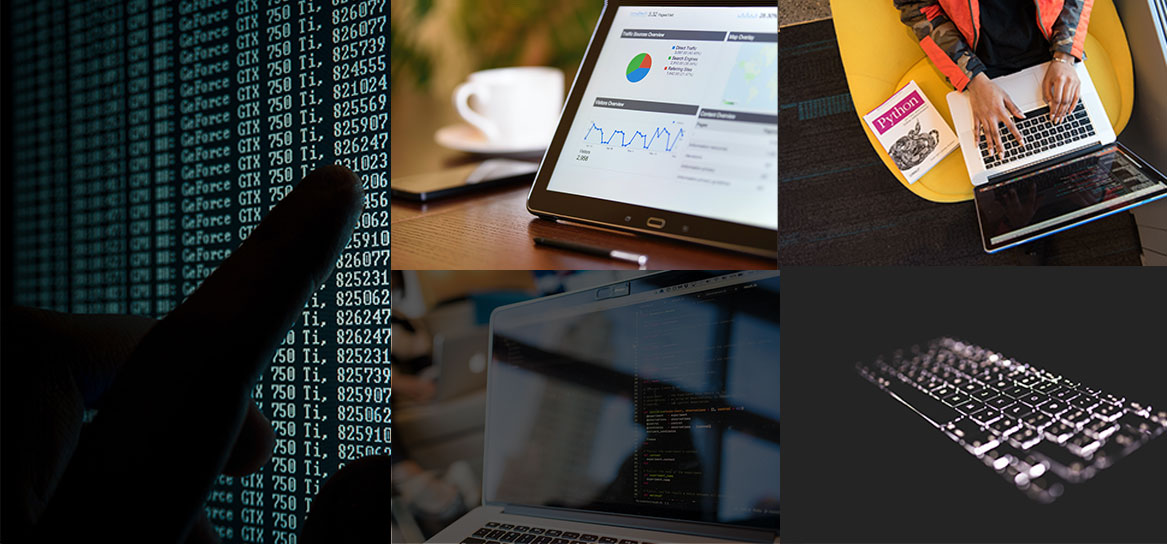 I'm sure you are about ready to hear a list of the services I offer:
Web Design and Development.
I know that if you are reading my profile, you surely already know the importance of having a well-made website. It can be the difference between promoting and running your business successfully or unsuccessfully. I create mobile-friendly sites that are equipped with the latest security. I can also build in web automation techniques that track the performance and functionality of your site. My sites are also always mobile-friendly as any site in this day and age should be! I have worked with both huge companies and small startups and it is my ability to help clients hit their targets every time, while offsetting costs, that wins me more business. My services include but are not limited to:
E-Commerce Design and Development:
This includes all major platforms- WordPress, Squarespace,  Magento, Opencart, Prestashop,  Shopify, WooCommerce as well as Paypal, Braintree, Paymill, Stripe, Autorize.net
I specialise in creating e-commerce websites. In fact, I have so much experience with this type of site that I am able to say that I have worked with most platforms. I can help with design and development for everything from WordPress custom themes to Magento extensions.
Everyone knows that these days, the term "e-commerce site" refers to so much more than online shopping. I have built everything from advertising platforms to and auction platforms.
I create intuitive sites that build trust in the products that are for sale. It is my ability to adhere to the logic of transactional design whilst still creating a sense of individuality and modernity that has served me well in this field. In fact, I am widely renowned for providing a service that delivers really high-quality dynamic and static sites.
I can also help with site migration and I am happy to work as a consultant on any of these platforms.
Corporate site Design and Development:
I also have an extensive history with designing and developing corporate websites. I help brands stay at the forefront of their markets by developing a website that humanizes them as a company/ brand identity. I have an eye for detail and a passion for understanding how each individual component of a site comes to make a whole experience.
I know HTML 4/5 / CSS3.0 / Java script/ JSON. I have worked with a number of libraries including OpenCV/ Aforge/ SendGrid/ Canon API/ Twitter API/ Facebook API/ Amazon API/ Instagram API/ Google API
I know PHP / Ruby / Java / Python / Ruby on Rails / .NET / Node.js. I fully understand and incorporate query optimisation, all external API's and testing software (including RSpec).
Full Stack PHP Back-end Framework:
I have worked with Laravel / Yii / Code Igniter / Cake PHP / Zend/ SQL/PHP and numerous shared hosting databases.
Perhaps unlike many of my competitors, I have a good base of knowledge in server admin.
I carefully create and customise plugins that provide your sites with any functionality needed across a range of platforms.
As a compliancy advisor to many high profile businesses, I only create websites that are HIPAA compliant. Ensuring that your website complies with HIPAA can be time-consuming. I can help your site to become HIPAA compliant and take away the hassle of you trying to work out the logistics of Transmission Encryption, backup data and so on by yourself.
Website accessibility is not only very important to me personally but an incredibly vital aspect of a modern website design. Through thorough testing and keeping up to date on compliance law, I ensure that your site is compliant on every level.
UI/UX Design:
Even a decade ago, UX/UI design didn't mean anything even similar to what it means today. In fact it didn't really mean anything at all, and yet the gap between what technology can offer and what humans need has been a key focus of my work. With the invention of iPhones, people began to think a lot more about the ways we interact with our technologies. What is one major change that this school of thought has caused? We no longer think about technology in terms of what it can offer us, rather as an experience that we are a part of. Developing an e-commerce app, for example, no longer means just driving conversions, so much as providing a great overall user experience. This, in turn, will actually drive conversions but there is a shift in thinking. I have seen this first hand as well as discussing this with my clients. Part of my work in UX/UI is ensuring that my designs look slick and unique, but it goes further than this. I am devoted to ensuring that sites are always developed with problem-solving in mind. I provide a practical and helpful perspective to ensure that clients get maximum return from their sites, apps and products. Here's a bit about what I offer within UX/UI design:
I am highly skilled in AdobeXD/ Adobe Illustrator/ Adobe Photoshop/ Sketch/ WireFrame/ Google Web Designer/ Figma
I have a tried and tested process and I create full prototyping, A/B testing, user flow charts and site maps.
I always design with the future in mind and I have worked with Artificial Intelligence (AI), Augmented Reality(AR), Virtual Reality(VR), Voice and Internet of Things (IoT) technology. A real milestone of my UX/UI experience to date was in working with Microsoft on AI software for video conferencing, something that has really shaped the ways people work and interact today
I understand and consider what the outside influences might be on a user's experience of a site.
Through UI, I can design and develop an interface that will improve how users interact with your technology, therefore facilitating more sales and new channels of growth.
I have 18 years of experience in UX, though it wasn't always known under those terms, and therefore I have a huge base of knowledge and yet I am always at the forefront of developments.
I really care about creating user experiences that are inclusive, ever evolving and most importantly… make sense!. If a lack of direction with your UX/UI design or development is holding your project back, get in touch.
Custom Software Development:
Across web, desktop and mobile, I have worked extensively to create, implement and support large-scale software programs. More often that not, I build long term relationships with my clients to create systems that make their lives easier and continue to evolve and develop. Do you want to know something that makes me a bit different? I designed software that helped NASA land an unmanned vessel on Mars. I'm not sure many people can say that! I also know most programming paradigms- from Object-oriented programming to reactive programming with FRP and I have worked with C# / Net Core/Selenium/Python
Content Management Systems:
I know most CMS inside out, including but not limited to WordPress Joomla and Drupal and I also know how to create systems that are easy and efficient to use.
Crypto Software Development:
Cryptocurrency has changed the face of the financial market and has been supported entirely by software development that improves its security and practical usability. I am very experienced in creating this software, from blockchain wallets and blockchain money exchanges to even blockchain based games.
Some of the key software projects I have worked on within desktop are: Maintenance Utilities software, Human Resource Software and employee productivity tracking software. As someone who has worked with important businesses on projects that are often time critical and crucial for business operations, I know how to provide the highest quality of service. You can rely on me to get your desktop software project completed with regular updates and a structured timeline.
I know well how invaluable ERP software is to companies in saving them money and time. I also know how important it is to get these systems up and running efficiently and seamlessly. I create these systems exactly in accordance with your needs and provide you support through the introduction of the software. I have specialist experience in HRM and CRM software but have also helped companies to use ERP for Merchant Service Setup and Customization, Sales Management, Embedded Systems & IoT Integration, User Training and Documentation and Accounting Configuration and Optimization.
Business Process Automation Systems:
These systems can oftentimes be very quick and seamless for me to develop in line with your business needs but they provide a huge difference.
App Design and Development
As someone who has been developing apps for over 12 years for some of the world's leading companies, the logic of app creation is heavily and permanently imprinted in my mind. Yet, despite the fact that I have been developing apps for a long time, I have by no means been left behind by the fast-paced nature of the world of app development. I recently worked, for example, on a cutting edge social media project which went viral in its popularity. In the last year, I have enjoyed working on a number of fintech apps as well as a live streaming app and a chatbot app.
Though I am definitely one for cool app developments and awesome designs, as I've mentioned already a few times, I am a firm believer that all development work should be completed at the intersection between innovation and practicality. We have all seen the rise of apps through the past decades and I have been there at every stage. I know what it takes to make an app that can compete with the apps of the future, ideas that probably haven't even been fully considered yet. Yes, I can create something quirky and cool but I will also build it to last and built it with functionality at its core. With this said, I love to work with apps that are experimenting with new technologies and I am always keen to hear about new app ideas!
I design mobile apps for both iOS and Android platforms. I am skilled in REST/SOAP and programming languages in iOS include: SpriteKit/ Objective C / Swift. In Android: Java / Kotlin / Android Studio and Cross-Platform: Flutter / React Native / PhoneGap / Ionic
I use my studies in machine learning in my app development and I have worked on a huge range of apps, from reporting tools to augmented reality apps. Above all, I know the precision and the ability to adapt that it takes from a developer to ensure that the process runs seamlessly. Basically, if you have a great idea, I can bring it into reality.
I have worked with apps at every stage of their development and can hit the ground running whenever you need.
As someone who has worked on over 300 apps, I can help you clarify your idea and work through any initial sticking points.
I have a rigorous approach and understand the importance of balancing development speed with maintainability and app performance.
My developed understanding of UX and UI influences my app design. I ensure, for example, that app developments follow on cohesively from older versions of the app, I know the benefits of a content-centric simplistic design and I know how to make intuitive touch screen based designs.
I am skilled with In App Purchase design and app integration
I have worked with computation intensive apps as well as working with social network integration, photo manipulation, geolocation services, payment and analytics services.
Game Design and Development
There are a lot of people out there who are passionate about games and there are a lot of people out there who are passionate about game design and game development. So why me? I suppose, to start with, I have 12 years of experience behind me. I have spent so much of my life learning the logic behind those insanely addictive games and working to improve them. There's no exact science of game development, and that's partly why I enjoy it so much, but I've certainly perfected my process to a T. I know how to work to enable the most innovative and interesting new ideas to prosper. So, I'm here for when you have that genius game idea that you just can't quite figure out how to bring into reality. I am skilled in Unity 2D and Unity 3D and can design mobile, desktop and web-based games.
Though I can work on any game style, the genres that I specialise in designing and developing for clients include:
Hyper casual
FPS
Racing
Puzzle Games
Simulations
Card Games
So, why should you choose me for your project?
With so much experience, I know how to jump into a project in order to complete the necessary work quickly. You can trust me to fill a crucial gap in your project and not just sit around and talk about it all day.
I am happy to offer free advice, such as improvements for the future. You can think of me as a helpful extension of your business, not a frustrating cost.
A completely necessary part of my work is my passion. It is my keen interest in keeping up to date on the latest innovations and news that ensures that the apps/software/games/web designs that I create benefit from the latest updates.
I'm self-motivated, I'm a puzzle solver by nature and I can adapt to any challenge.
I have a wide service offering and understand both the wider picture, how everything connects, with the finer details necessary for a precise and efficient project.
All of the above criteria has placed me as the preferred long-term choice for many clients. Not having to look around for someone who can fill a specific need (and fill it well) saves them time and ultimately money.
I take responsibility for every project I work on. For example, I am more than happy to work on bug fixes for free.
I guarantee regular communication and periodic updates. Over my career, I have had the time to hone my process of work as well as to learn that clients need to be kept closely in the loop. Still not too closely, mind. I'm definitely not one of those developers who is going to spam you with questions all hours of the day.
As someone who has started up several businesses and worked with some of the most influential companies in the world, I understand business needs from the inside out. More importantly, I know how to transform needs into solutions and results efficiently.
I have worked to a Non-Disclosure Agreement for the majority of my career and understand the importance of an NDA policy.
No hidden costs. This one doesn't need much explaining… It is just a promise that I will always ensure to include no, and I cannot stress this enough, hidden costs…
Stereotypically of someone so interested in tech, I always have my phone on me. What this means is that I never take long to respond to a message and will send necessary updates as soon as they are available.
I also, importantly, think I'm just an all round good and friendly guy! I'm someone who is happy to discuss anything at (pretty much) any time and always open to feedback.
No BS. I don't just talk the talk…
To summarise:
I am a specialist in web design and development, UI and UX design, custom software development and app and game design and development. I greatly appreciate innovation and the role I play in ensuring that interfaces continue to evolve. I always work to improve the relationship between technology and its users through practical and up to date means. It is a combination of my passion, my outlook and my extensive experience that sets me apart from the rest. I have a Master's degree as well as 18 years of experience. In that time, I have worked with some top clients including Harvard University, NASA and tech giants, Microsoft. If you want to cut to the core of it, you should choose me because I care. I care about upkeeping the highest quality of service possible. I'm interested in your ideas and in solving your problems. I know how to provide the holistic service that your business needs and really value the long-term relationships that I have built out of this ethos.
Basically, I am always up for discussing a project. Feel free to message me any queries!
FEATURED POSTS