Solaris Technologies has been around for 15+ years and during this time, the company has gained immense experience throughout a journey of highs and lows. It has survived when everything was at 6's and 7's and thrived when the company charged forward with full velocity. This train of events has allowed the company to gather plenty of exposure as to why people have a difficult time trusting virtual businesses and IT companies in particular.
Here are some of the key factors behind this lack of trust and how Solaris Technologies has helped to overcome them in their line of work:
Poorly Designed Website
First impressions do count! When an interested company or individual is trying to decide whether your company is the best fit for them, they are most likely to visit your website first. Studies show that 75% of internet surfers admit to the fact that they will not return to a website that takes longer than 4 seconds to load. This is especially essential to look into if you are an IT company and you wish that clients entrust you with their projects. Just as a person will find it difficult to trust a prosthodontist, a doctor who specializes in making dentures, who has broken teeth, an IT company that is unable to manage their own company website gives off an image that maybe they may be incapable of providing quality technical services. As an IT company, the first fully functional product that you can showcase to people is your own website and the impression that a person gets from your website is an essential stepping stone towards the person showing interest in your company. Furthermore, once the user is on the website, the user should not have to face lag in commands. This makes the user question your ability as an IT company and makes them ponder where you can even get their job done.
The website should not have web links that lead to dead ends; as a user, nothing is more befogging than a website that has links which lead nowhere. Every time a company makes a blunder, people tend to assume that this is only a peak behind the curtain veiling all the shortcomings of the company. With so many companies involved in unethical selling, you can't blame people for being a bit skeptic either. What a company can do is make sure such errors are avoided at all cost. The website should be easy to navigate for the users and it should have clear distinct links that the user can open to get to the appropriate information that he/she is looking for.
To overcome such obstacles in presentation, Solaris Technologies spent forever and a day meticulously researching, designing and finally creating their website. With no detail placed on the web without a train of thought to support its presence. From the colors used to the theme of the page, everything was clearly planned out before being implemented. Solaris Technologies realizes that like anything in life, a website might also need to be updated from time to time. Which is why the company actively reviews their website throughout the year and keeps updating the site according to the requirements of the present time; this helps to fix any issues that may arise over time, avoid loss of data and allow the website to be easy to navigate all year round.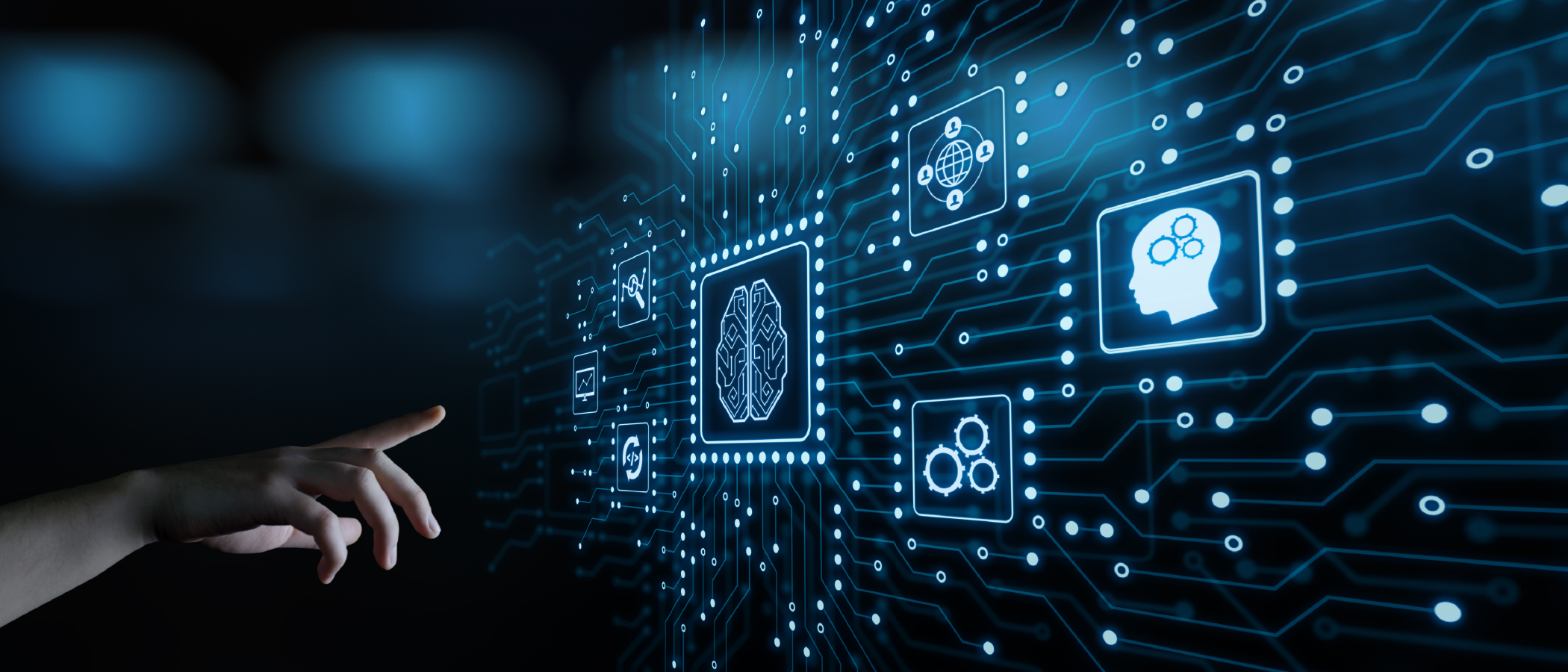 Communication Barrier
Now let's assume that a potential client went over to your website, viewed your portfolio and liked your work aesthetic. Even at this point there are certain slip ups that can make your company seem less desirable. A person will almost always choose to work with a company that he/she can trust over a company that they like. Likeability is fine but what you really need is to be trusted by the potential client.
Working online is already confusing enough for most of the people who have not gone through the process before, the only thing making it worse is a vague and mysterious attitude from an IT company. A lot of times, this lack of communication is due to an assumption on the company's end that the potential candidate has a certain level of background information about the company or how projects process online; which is not always the case. There needs to be a clear communication that becomes established between the two. If a company is difficult to get a hold of or if a company has questionable contact details, it will give rise to suspicion in the eyes of the client as these are the main source of connectivity that they have with the IT Company. The client must feel that the company is approachable at all times and they should not feel like the company is not responding or paying enough attention to their queries and concerns. The client must feel heard. Every client should be equally important for the company and this should be portrayed by the manner in which you communicate with the client. When working online, a company needs to understand that they need to build their customers' trust online as well.
Another barrier in communication can be the lack of transparency towards the client. This is not always done consciously by a company. Sometimes, a heavy use of jargons from the company representative can also be viewed as shady and other times, trying to sugar coat the truth in an effort to reel in a client can backfire as such acts are easy to see through. Being completely transparent with the client might initially put you in a position where the client will not like what they hear, however, it will save both parties a lot of headache in the long run due to a steady and clear communication.
"Trusting is hard. Knowing who to trust, even harder."
― Maria V. Snyder
Solaris Technologies is well aware of the issue at hand. They realize that communication is key and that there needs to be a steady flow of communication between the company and the client. Which is why the first thing Solaris Technologies does is sign an NDA or a non-disclosure agreement with the client. This provides a sense of safety to both involved parties and brings a lot of the terms on paper which can be referred to later on, if need be. Secondly, Solaris Technologies believes in complete transparency with the clients; they prefer to tell the client the undesired truth rather than knitting hopes with a thread of deceit. It is part of the core values for Solaris technologies to maintain integrity in their work and they take great pride in the fact that their previous customers can attest to this statement. Solaris Technologies goes a step further by making sure that the client is on the same page about every detail of the partnership. Which is why the company sends their proposal brochures to their clients to clear any misconceptions about the process of the work being done. Solaris Technologies has very clearly written Terms of Agreement that cover every single aspect of the project; these terms are extensively explained so that the client and the company can be on the same page. Solaris Technologies deals with clients on platform as this makes the process on entrusting the company easier; it allows the client to view the company's track record and due to Escrow laws being implemented on each payment, the client can feel a sense of security as the transaction of money is only possible once the client has approved of the transaction. Lastly, Solaris Technologies prefers to be available for its clients through live chats so that the client can ask any questions that may arise in their minds.
It is essential to bridge the gap of communication between the client and the company so that both involved parties can feel mutually connected.
Social Media
Social media is an incredible suite of platforms that is connecting people to business beyond borders. Unlike ever before, businesses are conducted in real time hundreds of miles away with a click of a button. When talking about social media, Mike Stelzner said, "We are in the fastest moving industry in the world!" Social media has clearly changed the whole world and businesses are taking advantage of the opportunity. With 81% of B2B companies creating a social media presence, it is essential to create your space on these platforms for potential clients to feel connected to you. Companies that fail to create a social media presence create an alienation between themselves and potential clients as in the present times, the client wished to feel connected to the company. Such a presence can help companies showcase their brand- a free marketing channel which allows potential clients to view the company's work and feel assured that the company is actually providing the level of quality and professionalism that they promise.
"We don't have a choice on whether we do social media, the question is how well we do it." –Erik Qualman
93% of all business buyers are social media advocates. This simply means that if a company fails to create a presence on these platforms, they become the less desirable option for the potential clients who are looking for a company that they can sign for their next venture.
As many IT companies have started to realize, in the present age and time, building relationships with the clients is as quintessential as the work itself and that is where social media comes in. What's worse than an absence on social media, is an inactive social media. If a company has an inactive social media it portrays an image of distrust and lack of effort on the company's end. An inconsistency in brand marketing rubs off as an inconsistency in work and a lack of management by the company to run their social media smoothly alongside their technical work. Any such inconsistency in the work that a company puts out can lead to potential clients assuming that either the company has shut down and discontinued their work, or that the company does not pay much attention to their client and building a loyal community.
Solaris Technologies takes social media very seriously; creating a presence on many different platforms and providing link buttons of all their social media platforms on their website for easy access. This helps the company improve customer service by being more efficient in their feedback and consequently increasing their brand's trustworthiness. Social media is more about sociology and the understanding of psychology rather than technology; which is why Solaris Technologies has focused on developing a loyal community by showcasing the brand on these social media platforms. This has allowed potential clients to view their work and helped in building a firm relationship between their clients and themselves. By being open to the feedback of clients and users of social media, Solaris Technologies is focused on building long term relationships with their clients even after the project has ended, this approach by the company makes the company more trustworthy for the clients and makes them ease up as they are aware that the company is a long standing one.
Brand Image
Another major reason that people don't trust IT companies is the lack of brand equity. In simple terms, brand equity is the consistency in delivery by a company with the same standard of work that is expected by their brand name. An example can be McDonalds. You can go anywhere in the world and you can expect the same cheeseburger in every single franchise of McDonalds. This creates a sense of trust in the buyer who feels that they can always expect the same results from a company. Due to many IT companies starting their journey and sadly, many IT companies failing to persistently make a mark in the industry, it is becoming increasingly difficult for people to place their work, their capital, and their trust in a company, especially one that is working online. It is important for IT companies to work on quality of work rather than quantity of work. One gem in a pile of stones is still the most valuable.
By working on brand equity, the company also benefits from the positive word of mouth that spreads in the market about their work ethic and their ability to keep up with their promises. By persistently delivering top notch work, slowly but surely a company can create an environment of trustworthiness around their company which enables people to place their faith in the company along with the products and services that they provide. Another trust barrier between people and IT companies is over promising. Many startups focus all their energy in trying to be the best at everything all at once. People understand that it just simply not possible for a company to be the best at everything 2 months after their company's launch. This in turn leaves the company in a tough spot as the IT industry is ever growing one where most companies are in a constant uphill battle to perfect their art. To gain trust on the people, companies should stop trying to become all things to all people.
Solaris Technologies has worked tirelessly on creating a brand image that speaks louder than any words ever can. In this on-going process, the company has slowly but steadily learned to master every skill that the company claims to offer. Never biting more than it can chew; Solaris Technologies prefers to under promise and over deliver instead of taking the opposite route. People come to Solaris Technologies because they have an all-star rating on all the platforms that they work on. They are always on time, they are always on budget and they have never left a project on a cliffhanger. Qualities such as 100% completion rate on all platforms helps to attract people towards the company and makes it near impossible for them to not trust the Solaris Technologies brand image.
Solaris Technologies has been around for more than a decade; they have been through different phases of hardship that usually break a company and they have always survived, coming out stronger on the other end. It is no small task to maintain a profile online that can testify for a company's enthusiasm towards work and be witness to the quality of work that they have maintained throughout.
Security
Even though there is a boom in digital transactions, people are still a little skeptic about payments being made online. In the U.S alone, $1.4 Billion were lost in internet fraud in 2017. These statistics are enough to make any person shift in their chair and think twice before they make a payment online. IT companies are working in the technical domain and the work they are doing or the jargons they use might not be understandable for a layman who does not have an IT background. This creates a sense of confusion and lack of trust due to the confusion. This makes the people hesitant to make a payment online and consequentially, this poses a hurdle for the IT companies. Another hurdle in security is sketchy contact details. Although it is always preferred that a company shares their contact details online to build a level of dependability with their clients, however; in some cases the startups have addresses that may make the client suspicious about the company. For example, a company working from home will share the home address as the official address and this might seem unprofessional and shady to the client. A company that does not have a proper office at the moment can use an online office address instead, which serves as a virtual office space where people can reach you.
Solaris Technologies understands this dilemma and works in ways to prevent any such concern. The first and foremost action taken by Solaris Technologies is working on platforms solely. This helps both the company and the client to feel secure about the other party as work and capital, both are more secure on platform rather than during a direct transaction. As the platforms hold money until the work has been approved by the client, this gives clients an edge as they get a refund if the promised work is not handed over to them. Other steps taken by Solaris Technologies include a detailed Terms and Conditions document, a privacy document and a non-disclosure document (NDA). By sharing terms and conditions, Solaris Technologies makes the client aware of exactly what the contract holds and how it processes. The write up of these documents are designed in such a way that they are easily understandable for a person who does not have a technical background. This helps both parties be aware of the contract being signed. It also brings to the clients attention, many additional benefits that the company has to offer to its clients, e.g. 30 day free bug fixing after the contract has been signed. The privacy document and NDA help the client as the company does not use any of the clients work or information without the client's consent in advertisement or in any other way. The client's work is not disclosed to create a sense of safety for the client. To further assist people, Solaris Technologies provides its clients with FAQs or frequently asked questions so that any common queries that the client has can be answered for the client. With the availability of live chats on the platforms, clients get to ask the company representatives any questions that were not answered in the FAQs and also discuss the process of the work that is going to take place. This allows for a connectivity between the client and the company that helps Solaris Technologies understand the client and cater to their every need.
Although, people do not view IT companies as the most untrustworthy, these problems should be addressed by both established and emerging IT companies to avoid a barrier between people and companies. Nipping the evil in the bud will help IT companies maintain their general reputation of being trustworthy and reliable, which will aid in making working online easier.
FEATURED POSTS